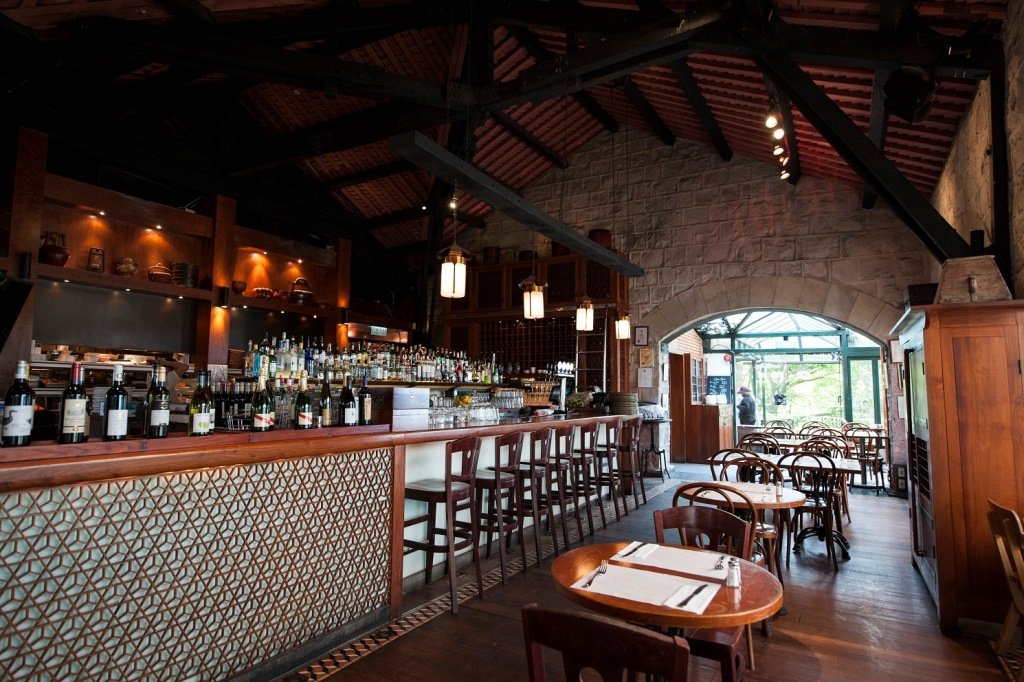 The Best Historic Venues for Hire in Hong Kong
Hong Kong's historic sites are some of the most sought-after event venues. Here's a selection of colonial buildings, jail cells, magistracy, and more.

The home of The HKFYG Leadership Institute is the historic former Fanling Magistracy, revitalised under the Batch III of Revitalising Historic Buildings Through Partnership Scheme.
Located within close proximity to the Fanling MTR station, the freshly revitalised Institute offers a variety of multipurpose-space for rental, making it an ideal venue for seminars, product-launch events, education, start-up and training activities, as well as filming and shooting.

Behind Bars is a place for people and not bound by age or interest. It boasts a rotating calendar of initiatives that focus on design, drink, audio, wellness and more - evolving with time, season and reason making it an exciting place to be - and hire for private events.
Found within a series of former interlinked jail cells within Tai Kwun, Behind Bars is both literally and figuratively a space to connect with others. It is a location for many occasions - be it a daytime product launch, corporate networking event or evening cocktail party.

Located in the old Superintendent's House of the former Central Police Station. Dragonfly creates an ambiance synonymous with the art nouveau styles of the late 19th and early 20th centuries, playing on the European heritage associated with the Tai Kwun complex. Inspired by creatives from the 'Art Nouveau' movement, the bar captures the spirit of the era's decadence, bohemian salons and timeless artistry.

Exuding colonial grandeur and charm, MadamMadame Fù Grand Cafe Chinoise Fù offers an artistic ambience that is unique in town. Spanning across the entire 3rd floor of Tai Kwun, the venue can house between 10 and 280 guests. Guests can expect a sumptuous and exquisite menu of traditional Chinese dishes with a modern twist, complimented with an extensive cocktail and wine list.
Vibrant, elegant and dramatic, each room is intricately designed with a distinct persona. Guests can take advantage of the uniform openness, brightness, ubiquitous artwork and beautiful view of the beautifully restored colonial building.

The Peak Lookout is a Hong Kong landmark with unique character. The restaurant, having served generations of patrons including both locals and visitors, offers fine food within an elegant heritage house seeped in rich history. This Grade II historic building, typifying 'East meets West' architecture, first began offering light refreshments in 1947 and continues to serve a wide range of international dishes of exceptional quality
PH3 is one of the social enterprises of The Hong Kong Federation of Youth Groups. Located at the third floor of the revitalising historic building on Lee Tung Street, it is only a 5-8 minutes walk away from the Wan Chai MTR station. With three combined units and terrace of 89 square meters, this venue is a perfect spot for dining, celebrations, corporate functions, private or corporate parties, cultural and artistic exchanges, small concerts, handcraft workshops, etc. PH3 provides one-stop services with party / event necessity provided by young entrepreneurs to create unforgettable memories for each unique occasion.
The Pavillion is a detached colonial home standing in extensive secret grounds, hidden from view on a hill in Clearwater Bay. Sympathetically and beautifully renovated recently, the house boasts high ceilings and original stone walls, flanking both ends of its two-storeys. Pavillion offers countless opportunities for eye-catching and memorable photographs and its surrounding greenery provides privacy for a truly unique special day in the countryside.
The Pawn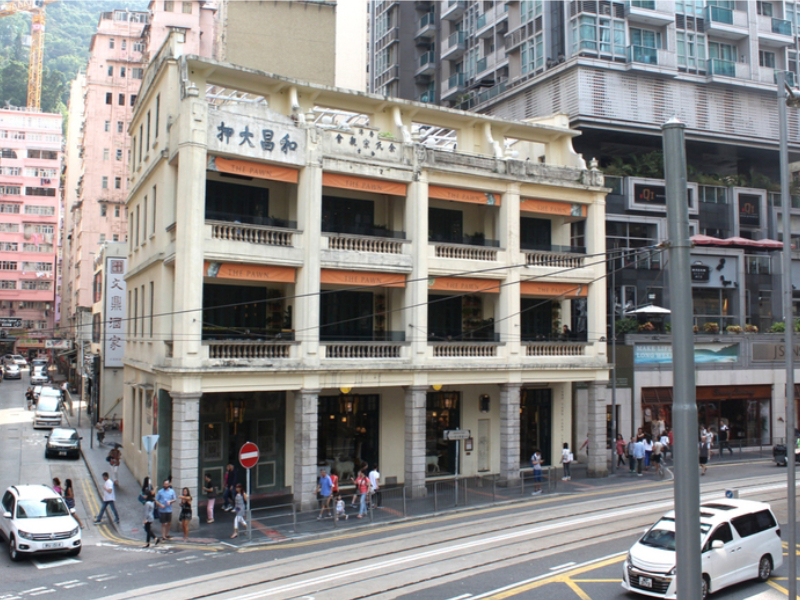 Housed in one of Hong Kong's most iconic landmarks and considered a historical site dating back to 1888, The Pawn brings you an exciting restaurant and bar concept with al fresco dining in a unique space across two floors, 1/F Botanicals Bar and 2/F Kitchen.
Rustic & traditional cooking, The Pawn offers seasonal dishes with the best quality ingredients cooked simply to bring together all the flavours.