Lan Kwai Fong
Welcome to Lan Kwai Fong, Hong Kong's renowned nightlife district and a hub of entertainment and excitement. Nestled in the heart of Central, Lan Kwai Fong is a vibrant and bustling area known for its energetic atmosphere, diverse bars, restaurants, and clubs. Explore the narrow cobblestone streets and immerse yourself in the lively ambiance as you hop from one trendy venue to another. Indulge in a wide range of international cuisines, from fine dining restaurants to local street food stalls. Dance the night away at popular nightclubs, or enjoy live music performances at various venues. Lan Kwai Fong truly comes alive during festive occasions such as Halloween and New Year's Eve, when the streets are filled with revelers and vibrant celebrations. Whether you're seeking a memorable night out, exquisite dining experiences, or simply want to soak in the vibrant atmosphere, Lan Kwai Fong guarantees a thrilling and unforgettable experience in the heart of Hong Kong.
Featured Lan Kwai Fong Venues
These venues are the best of the best Lan Kwai Fong venues. Often booked weeks in advance, VenueHub will make sure you get the venue you need, for just the right time, at the perfect price.
Services to pair with celebrations
Catering Services
Everything from Canapes and Christmas catering to alcohol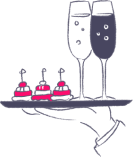 Event Consultation
Let the experts help organise the perfect event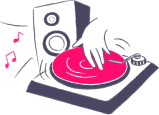 Photography
Capture memorable and candid moments with event photography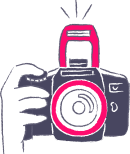 Need help finding a venue?
Give us a CALL now on +852 3595 3622 and speak to one of our venue experts who will be more than happy to help! This service is 100% FREE.
We're also on WhatsApp and WeChat! Message us your venue requirements on +852 5595 4310 (WhatsApp & WeChat only) and we'll get back to you ASAP.