Outdoor Spaces & Terraces
Be outdoors and maximise the weather in Hong Kong with VenueHub. We have shortlisted the best outdoor event venues the city has to offer. Pick from classic Hong Kong rooftops bars with panoramic views for your wine tasting session or for those intimate venues, choose a top-rated restaurant with an outdoor terrace by the beach so you can fully immerse yourself with an al-fresco experience for your next event.
Whatever the occasion may be, you can rest assured that our VenueHub team approved our selection for their quality, service, and entertainment. So enjoy the Hong Kong al-fresco lifestyle and let us take care of your outdoor space booking.
Check out what we think the top 10 outdoor venues in Hong Kong are.
Featured Outdoor Spaces & Terraces Venues
These venues are the best of the best in the Hong Kong market. Often booked weeks in advance, VenueHub will make sure you get the venue you need, for just the right time, at the perfect price.
Tsim Sha Tsui
La Base is your place. A multifunctional indoors featuring a large terrace overlooking TST East and the harbour. Create custom dining experiences for all your occasions. An ideal location for private and corporate celebrations, kids' events and the wilder late night get-togethers. We are discrete and flexible and pay attention to detail. La Base: yours to share those moments that really matter.
Search through all
Outside Spaces & Terrace Venues
Filter by location, size, budget and more!
Services to pair with outside spaces
Catering Services
Everything from Canapes and Christmas catering to alcohol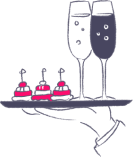 Event Consultation
Let the experts help organise the perfect event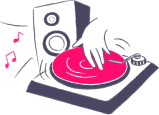 Photography
Capture memorable and candid moments with event photography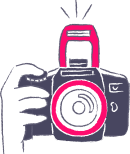 Need help finding a venue?
Give us a CALL now on +852 3595 3622 and speak to one of our venue experts who will be more than happy to help! This service is 100% FREE.
We're also on WhatsApp and WeChat! Message us your venue requirements on +852 5595 4310 (WhatsApp & WeChat only) and we'll get back to you ASAP.