Stanley
Welcome to Stanley, a charming coastal district located on the southern side of Hong Kong Island. Known for its relaxed atmosphere and scenic beauty, Stanley offers a delightful escape from the bustling city. Explore the quaint Stanley Market, where you can find a wide range of clothing, accessories, and souvenirs. Enjoy a leisurely stroll along the picturesque Stanley Promenade, offering stunning views of Stanley Bay and the surrounding hills. Relax on the sandy beaches, soak up the sun, or try water sports such as paddleboarding or kayaking. Indulge in the diverse dining options, from waterfront seafood restaurants to international cuisines. Stanley exudes a laid-back vibe and is a popular destination for locals and visitors seeking a tranquil coastal experience in Hong Kong.
Featured Stanley Venues
These venues are the best of the best Stanley venues. Often booked weeks in advance, VenueHub will make sure you get the venue you need, for just the right time, at the perfect price.
Services to pair with celebrations
Catering Services
Everything from Canapes and Christmas catering to alcohol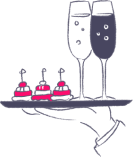 Event Consultation
Let the experts help organise the perfect event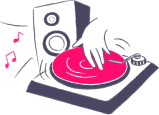 Photography
Capture memorable and candid moments with event photography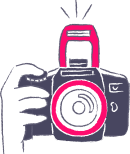 Need help finding a venue?
Give us a CALL now on +852 3595 3622 and speak to one of our venue experts who will be more than happy to help! This service is 100% FREE.
We're also on WhatsApp and WeChat! Message us your venue requirements on +852 5595 4310 (WhatsApp & WeChat only) and we'll get back to you ASAP.