ATLASPACE: a Perfect Event Venue in TST
With events, conferences and functions back in full-swing the Guest Experience Team at ATLASPACE is excited to welcome you to our 7,000 sq.ft multi-purpose event venue in TST! The scenery for ATLASPACE event venue encompasses the luxurious and extensive Coworking Space and VIP Bar and Lounge Area. As the event venue is located in the heart of Kowloon TST, it is extremely convenient for guests to access and is situated alongside many world-famous brands and corporations.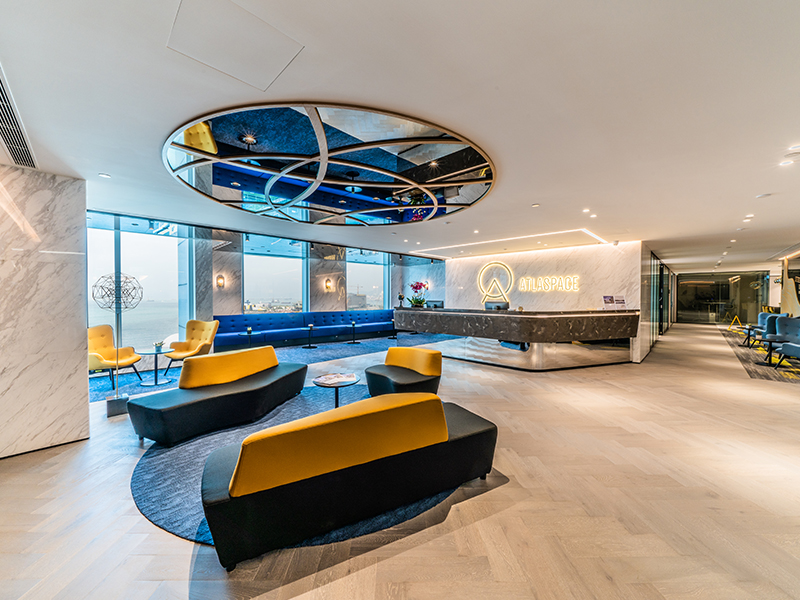 The in-house Event Manager will help you tailor a bespoke package to host your next product launch, press conference, seminar or commercial shooting. Essentially, ATLASPACE caters to any kind of event ranging from small group settings to large scale gatherings.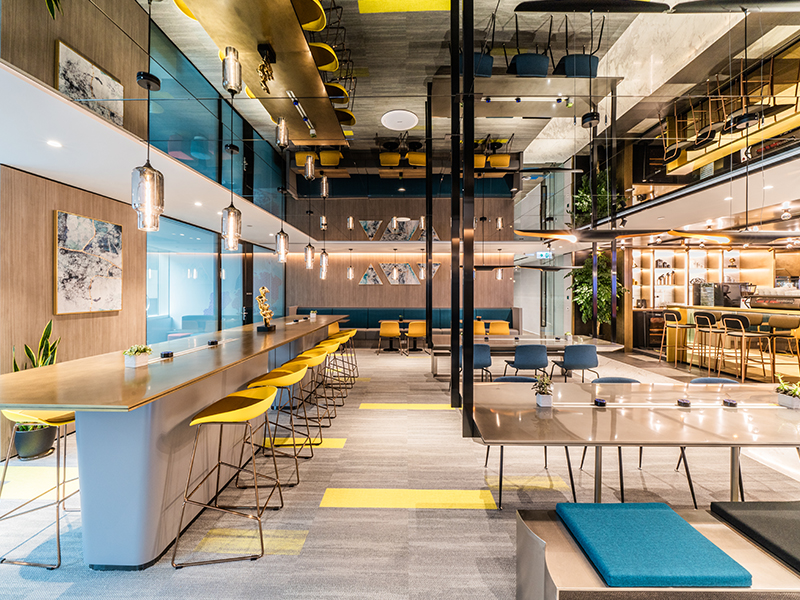 Leveraging ATLASPACE's partnerships with production companies, the client has an unlimited choice of professional setups, backdrops, themes, visuals or decoration, whereby their commitment to service and client satisfaction is ATLASPACE's top priority. With large, bright windows allowing for an abundance of natural light, the 4,000 sq.ft event space and 3,000 sq.ft of meeting rooms will be transformed and personalised; whether you need superior space for your corporate branding, a special area to spotlight your products in a display zone or an elaborate, Instagrammable area for a Social Media photo booth, our flex event space is customisable.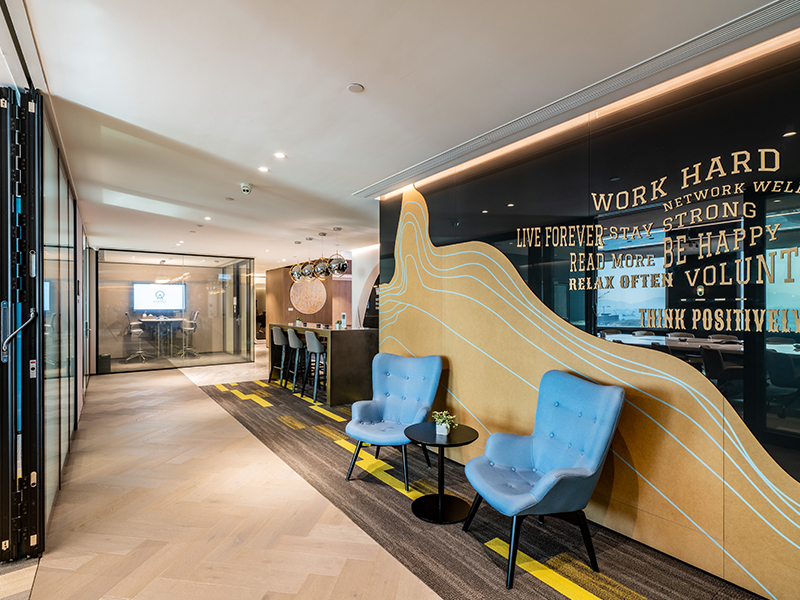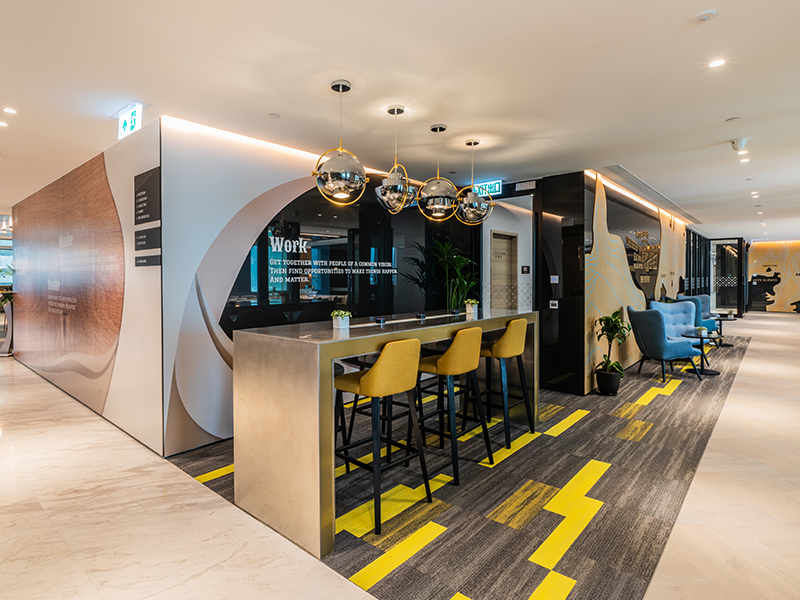 The event space is equipped with stylish interior, premium furniture and with an impressive floor to ceiling LED screen. A theatre style stage can be arranged complete with wireless microphones and a state-of-the-art, high quality sound system. The dedicated IT Support Team can assist with the infrastructure set-up, especially with the latest increase of demand for virtual meetings and video conferences. ATLASPACE has partnered with their valued client Poly to provide the latest audio-visual equipment to support your event. An ample variety of catering options is available upon request and can be served in the Members Only Bar and Lounge area, ranging from light refreshments and canapes, to wine tasting or full butlered service.
The special event space in Hong Kong can host 130 people in a theatre-style setting and 160 people in a cocktail-style setting.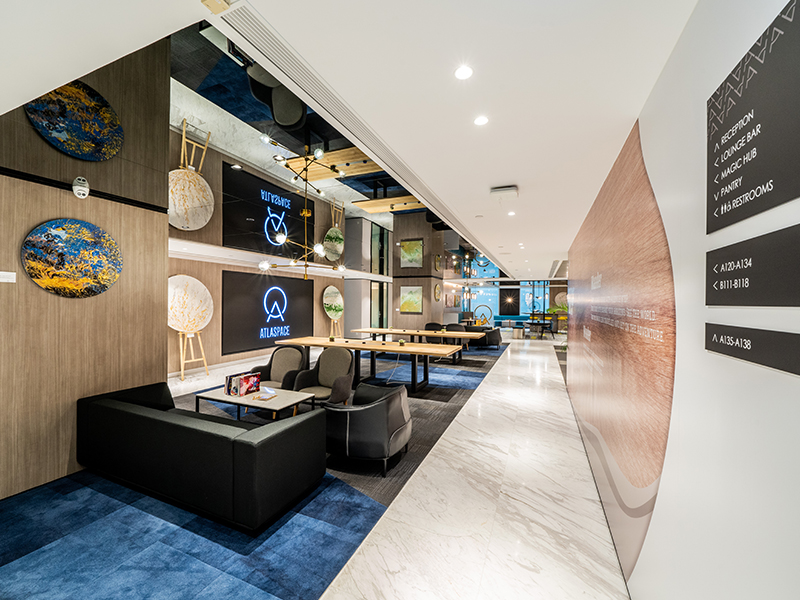 With the support of the ATLASPACE Guest Experience Team, clients can benefit from our iconic 5-star hospitality, ensuring a smooth running of events with perfectly executed details. From the moment they are in touch with the client, to the greeting of guests upon arrival, clients can rest assured that the preparation and entire run-down is in safe hands, allowing the client to relax and take on the stage stress-free.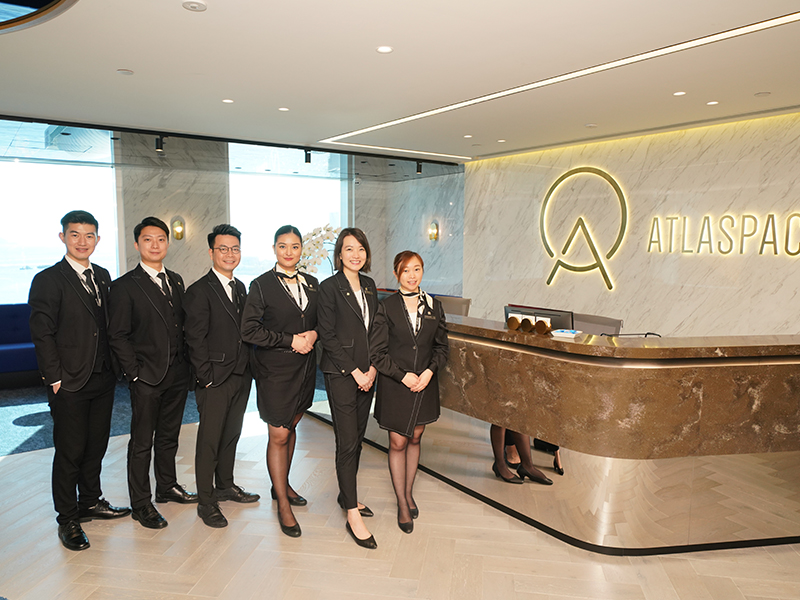 Become part of the ATLASPACE community by planning your next corporate event at our event space by clicking here: https://bit.ly/ATLASEvents